Ant Control
Common Questions About Ants
Tailored Pest Solutions
If you're facing down an army of ants every morning, you need a professional who specialises in ant control on the Gold Coast.
SafeHouse Pest Control can help you reclaim your space and get rid of these frustrating pests quickly and efficiently.
We provide tailored pest solutions and expert advice on how to get rid of ants and keep your home or business pest-free at a cost you can afford.
How Do They Get Inside?
Ants can find their way into your home through minute cracks in the structure of the house. Scout ants leave an invisible chemical trail containing pheromones that produce a scent for other ants to follow.
Where Do They Live?
Ant nests can be found in and around foundation walls, under concrete slabs, in rotted window frames, behind kitchen cabinets and roof spaces. Ants will also travel far if they sense food or water.
What Do The Ants Want?
Most ants that make their way inside are after food, water or shelter.
When Are They Most Active?
Queensland's hot summers and mild winters make an ideal climate for ants to appear in your home. A run of hot and humid days will drive ants inside for shelter in large numbers, particularly if it's been raining. In Australia, this means ants are most active from September through to January.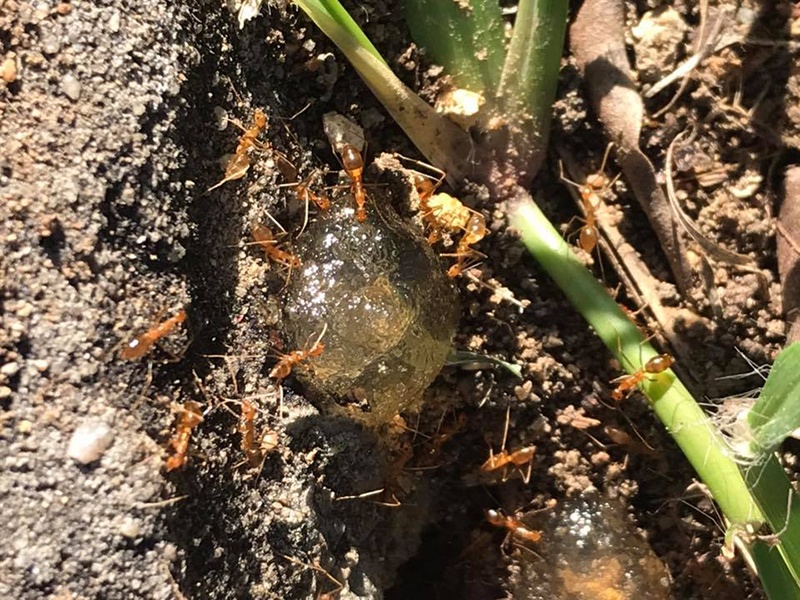 How Do You Get Rid Of Ants In Your House?
Here are our top tips for how to control ants at home:
Clean up all food spills
Remove un-eaten food immediately, including pet food
Seal up likely points of entry with caulk
Regularly cut plants and trees that are close to the house
Change your pet feeding location often
When Is It Time To Call SafeHouse Pest Control?
Often, commercially available treatments adopt a one-size-fits-all-over-the-counter-treatment that are largely ineffective and don't consider your individual needs and circumstances. A professional pest controller will have access to stronger ant products with special active ingredients that aren't available for purchase in supermarkets or retailers.
If you've tried everything you can to get rid of an ant infestation in your home or business and seen no results, it's time to call us in.
Our team has the expertise to identify ant species and locate their colony. With this information, we can develop a targeted approach that eliminates the infestation and limits the chance of it happening again.
Here's why clients trust us:
Highly experienced technicians
Fully qualified and licensed with QBCC
Fire Ant Eradication and Timber Pest management
Affordable rates
Tailored solutions for long-lasting results
Expert advice
Local knowledge of pests
Pest control for residential and commercial
We also eliminate cockroaches, spiders, termites, rodents and more
Servicing Gold Coast and Tweed Heads regions
We're Experts In Professional Ant Control
Ants are annoying, unsightly and can pose a safety hazard to humans and pets alike. With the right treatment plan in place and ongoing ant control methods, you can say goodbye to ants and keep them out of your home for good.
For more information about ant control on the Gold Coast or to book an appointment, simply call us today for a free competitive quote.